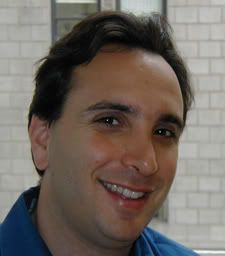 From nyceducator: "Boy, those wacky Edison Schools vets are certainly beloved by Mayor Bloomberg.The Education Department has hired the former head of a tutoring company that was slammed last year for "bribing" students and allowing people with criminal records to interact with kids. Joel Rose, the former general manager of the Newton Learning company, was hired last month as the $149,000-a-year chief of staff to Deputy Chancellor Christopher Cerf, school officials said.
From schoolsmatter.blogspot.com
"Newton Learning is among eight groups approved by IPS to tutor up to 650 students at Marshall Middle School. Another is the Boys & Girls Clubs of Indianapolis, which has a contract worth up to $900,000 for lessons to as many as 600 IPS students this year. The actual amount paid will be determined by the number of students attending lessons.
Marshall Principal Jamyce Banks appreciates the work of tutors from the nonprofit group. But she questions the approach Newton Learning has taken. The IPS School Board granted Newton a $525,000 contract for as many as 350 students this school year.
Newton tutoring sessions were supposed to start Nov. 28, the day dozens of students stayed after school to start the program. No tutors showed up, though, and Banks later learned the firm had pushed back the start date to January.
Banks said Newton signed up the students it has by promising $100 gift cards. Newton said the money was an incentive for students to attend every session, not just for signing up. Children would need to attend every lesson to receive the gift card -- they have been paid nothing in advance.
In the past, Newton and other tutoring groups did hand out gifts for signing up. This year, Newton changed -- and the state put a $100 cap on the value of incentives.
"We're competing with Xbox and TV and all of the other things they can be doing besides being tutored," said Joel Rose, general manager of Newton Learning, the tutoring division of Edison Schools. "If they don't come, they don't learn."
Joel Rose, JD'98: Using his Law Degree to Improve the American Educational System June 2004
From University of Miami Law School Site:
Since graduating from the University of Miami School of Law in 1998, Joel Rose has worked for Edison Schools, Inc., the largest private provider of education in the country. Headed by Benno Schmidt, former president of Yale University, Edison operates partnerships with school districts to manage public and charter schools as well as summer and after school programs. "I first heard about the Edison Project when I was in law school. In 1995, they had four schools that they were managing and when I started there in 1998, we had partnerships with sixteen schools. We now service more than 132,000 public school students in over twenty states." Over the past six years, Joel has seen his role and responsibilities grow extensively at the rapidly expanding company. Edison initially hired Joel as associate general counsel, but after two years of negotiating management agreements and dealing with compliance issues, Joel was promoted to the position of Vice-President of Revenue and for the past year he has served as the Vice-President of Supplemental Education Services. Joel graduated cum laude from Tufts University with a degree in political science in 1992. From 1992 until he started law school in 1995, Joel worked for Teach for America. As a corps member for Teach for America, Joel taught fifth-graders at an elementary school in Houston, Texas. While working for Teach for America, he decided to apply to law school because he had become interested in the legal underpinnings and issues of the American educational system Joel interned for the U.S. Bankruptcy Court in Miami after his first year of law school and the following summer, he was a summer associate at Davis Polk & Wardell in New York City. Deciding that a career at a big firm was not for him, Joel looked elsewhere and was very excited to find the position at Edison. "I felt the faculty at UM did a great job of preparing me for my legal and non-legal careers. While I don't read cases or argue in court, I still use my legal skills, particularly my problem solving skills, on a daily basis in the non-legal world." Last summer Joel was married to Doris Cooper, a book editor with Simon & Schuster. "My wife and I just figured out how to make a tennis court reservation in Central Park and my legal background was extremely useful in navigating through their rules and regulations!