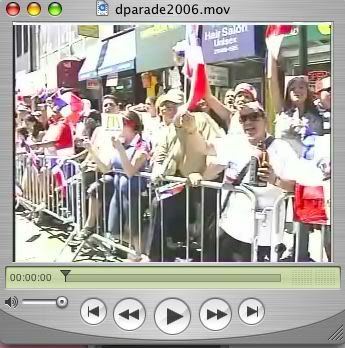 Always a good source for more upbeat news of communities in New York City, ny1.com canbe a good literacy source as well. Their short video news' segments are archived and many of them have the accompanying transcripts. If you have a screen capturing video tool you can archive the streamed file. I've acumulated a library of them on various topics.
Here's a recent video (appropriate for the upcoming Hispanic Heritage month theme) on the Dominican parade this summer.
The transcript to accompany:
The sounds of the Caribbean took over Midtown Sunday, as the Dominican Day Parade made its way up Sixth Avenue.
More than a half million people were expected to attend the festivities, including Mayor Michael Bloomberg.
The parade celebrates the anniversary of the restoration of Dominican Independence on August 16th, 1863.
New York is home to the largest Dominican community outside the Dominican Republic