Tuesday, December 11, 2012
Saw this earlier today as I drove down Eastern Parkway. They must have known in advance :)
Posted by

David Ballela
at 10:02 PM
No comments:


Yanks sign Kevin Youkilis. First Jewish Yankee since Ken Holtzman in 1978.
Posted by

David Ballela
at 7:15 PM
No comments:


Friday, December 07, 2012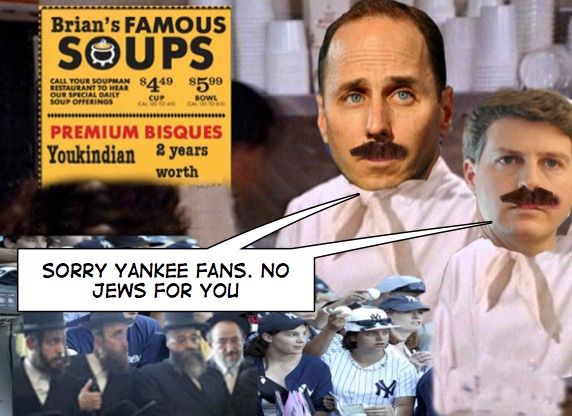 If I was Youkilis, I'd take the two years to play for the Indians. Could it be that Yankee fans haven't had a member of the tribe since Ken Holtzman in the late 1970's? Is there an anti-semitic streak to the Steinbrenners?
Posted by

David Ballela
at 10:04 AM
No comments:


Wednesday, December 05, 2012
Bad foot and all, he and Harold Reynolds bagged Abu Nazir at the warehouse
Posted by

David Ballela
at 2:51 PM
No comments: