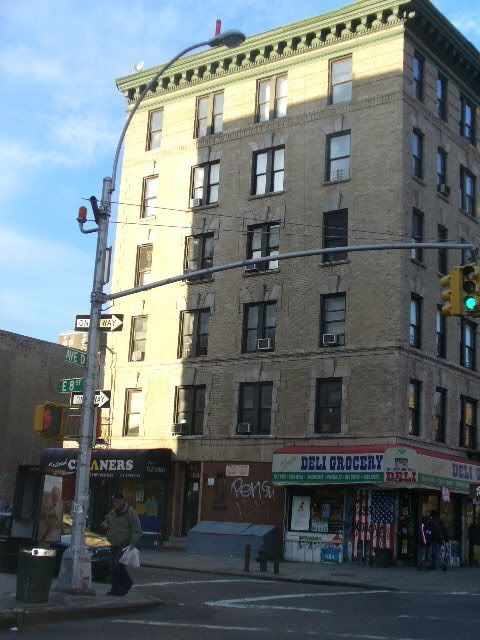 Here's where my mother, my grandmother and my Aunt Lilly lived in 1930, 401 E. 8th Street. Pretty much a stroke of luck that this building is there, it's the only survivor from the north side of 8th Street, between C and D. Coincidentally it's on the same block as the new 9th Precinct, where that archaelogical exhibit about 8th Street was displayed.
Lilly is back from the orphanage and there is no husband Louis and no brother Aaron. Come to think of it, Aaron must have been someone in my grandfather Louis' family because my mother's first cousin was named Aaron. I'm talking about the noted Physics' Professor from Princeton, Aaron Lemonick
who was the father of noted science author and Time science editor, Michael D. Lemonick.
Here's their census listing in 1930. I found them listed as Feuerman