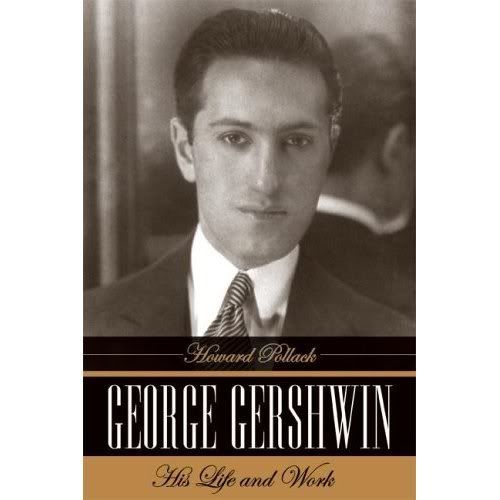 In Williamsburgh for dinner tonight and I scored a reviewer's copy ($3!) of this new Gershwin biography at a local bookstore. It provided just about all of the family's and George's addresses. Also some information about George's time at PS 20. With the addresses and information about the different spellings of the name I was able to locate the census records. More to come on that along with photos of some of still standing buildings that Gershwin lived in.
Here's a pdf of a few pages on George's early life.
Also, from July of 2005 a repost of some slide shows with pictures from the display cases that used to be in the lobby of PS 20. These cases were a treasure of school and LES history. They were removed last year when the veteran principal of 26 years, Dr. Golubchick, retired. Supposedly they were deemed unsafe by the new administration. What a loss!
Here are those slide shows:
this one that contained old news clippings
and another
that had historical photos.
Here's a review of this new bio by Howard Pollack
"Gershwin buffs, run, don't walk to get this book. Pollack has written the definitive study of both "The Life" and "The Work," as per his two fat sections. Pollack's book is, for one, the first Gershwin bio that takes advantage of the discovery of mountains of original orchestra parts for Golden Age musical theatre scores in a Secaucus warehouse in the early eighties. As such, Pollack analyzes Gershwin's theatre scores closely just as classical music scholars can attend to Mozart or Haydn's works.
In addition, some Gershwin bios have been written by people focused on pulling him down, devoted to revealing him as an undereducated, boorish parvenu (i.e. the ones by Charles Schwartz and Joan Peyser). Pollack's sleuthing and interviews conclusively demonstrate that these evaluations were incorrect: Gershwin pursued serious musical training throughout his life, it shows in his work, and socially, he was a beloved, charming person who was deeply mourned at his death."