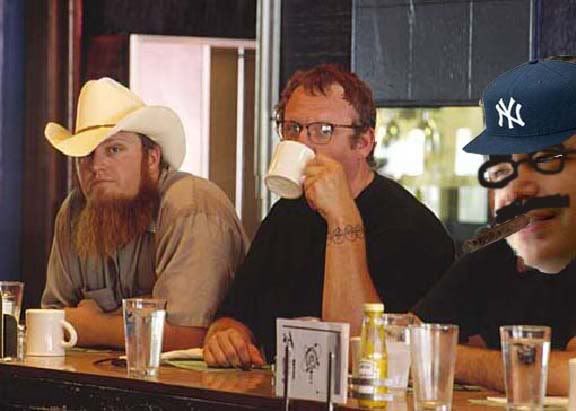 Having been deeply touched by Joe's help to Paul (that's Paul, minus his silk robe on the extreme left of the picture) I decided to create a tribute to a "Cup of Joe" in the form of a
karaoke slide show featuring the late great Velvet Fog, Mel Torme.
I was also inspired by the urge not to do anything productive around the house on this hot Sunday. There is also the further bonus rationalization that the slide show could be used as a literacy help in poetic imagery.