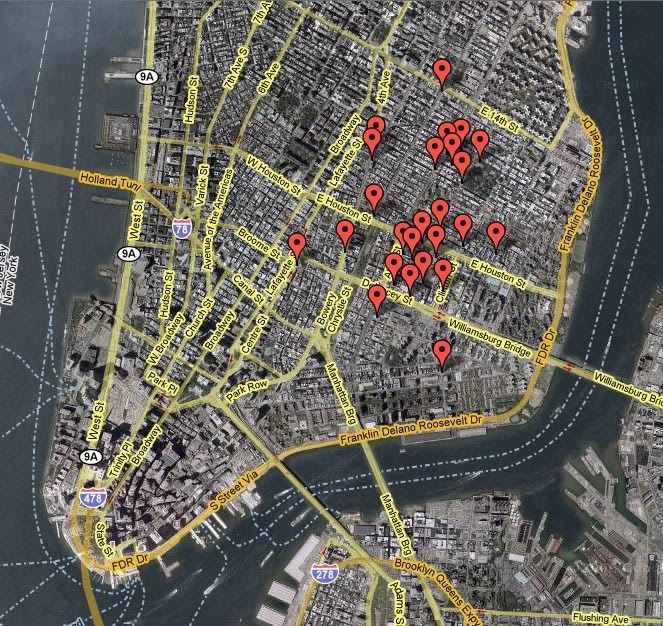 I was looking for a Central Park Map for a Seneca Village project and I came across Tom Beller's excellent site, mrbellersneighborhood.com. A few schools use his site, customized offshoots of his which he calls "mapsites," as a way to nicely unify their work in a nyc time and space continum. Too bad Mayor Mike couldn't send a few sheckles to Tom and his schools instead of to ARIS (which I decided stands for A Really Idiotic System). I noticed that one of his schools did a city wide project using A Tree Grows in Brooklyn. Great stuff and not your typical regimented, uninspired tc crapola. See, I'm not so crazy:
LETTER FROM THE TEACHER
by KAY ROTHMAN
My two sixth grade sections used Mapsites in conjunction with our reading of A Tree Grows in Brooklyn by Betty Smith, which tells the story of Francie Nolan growing up in Brooklyn in the early 1900's. Brooklyn plays a starring role in the book. Betty Smith describes the streets, stores and early 20th century mores of Brooklyn in loving detail.
In conjunction with their reading of the book, the 6th graders at the NYCLab School told the story of their own streets. After walking through their own neighborhood, writer's notebook in hand, the students created narratives around their observations and memories. A Tree Grows in Brooklyn served as a written model and Thomas Beller, the acclaimed essayist and novelist, helped as a literary coach.
After finishing the book, we took the L train to Lorimer and Grand Street - Francie's neighborhood. The kids then walked in Francie's footsteps in Williamsburg, past the streets and stores Francie walked by 100 years ago. The students used their own observations, as well as the description from A Tree Grows in Brooklyn to create poetry about change.
The story was posted on 2004-05-01