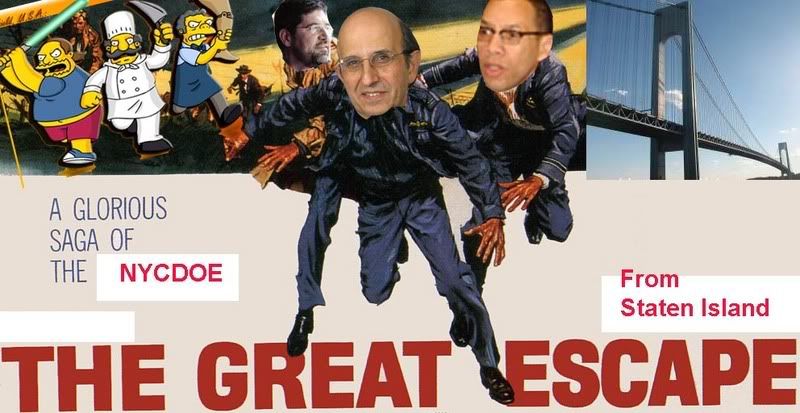 from a great new education blog (http://nycpublicschoolparents.blogspot.com/), spearheaded by Leonie Haimson
Thursday, March 8, 2007
Chancellor Flees Staten Island Parent Meeting
According to press and eyewitness accounts, Chancellor Klein apparently "bolted" from a meeting with angry Staten Island parents. Here's the story in the Staten Island Advance.
A parent on the scene sent this report:
The Advance got the tone right but I want to add that parents (and teachers) at the forum were great—respectful and thoughtful but very angry.
Among the most salient points addressed were: 1) Class size, especially in Middle Schools continues to be insanely high; 2) Special Ed problems abound, including students who are getting exams not appropriate to their IEPs; 3) There are significant concerns about the implications of the new funding proposal both with respect to schools with senior teachers being penalized and funding being tied directly to students; 4) There are too many assessments, tests, and exams. Both teachers and students told Klein that needs to focus more on teaching and learning and less on constantly gathering data and information.