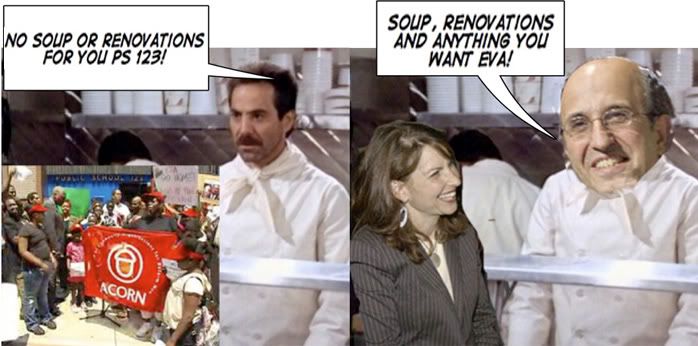 nyceducator hits the mark on the differentiated nature of decision making in the nyc school system
Eva Moscowitz has stolen just a little more of PS 123. ...
PS 123 went from an F to a B rating, and as a reward, Mayor Bloomberg and Chancellor Klein have taken away several more of their classrooms. This is what happens to good schools in Mayor Bloomberg's New York--no space for you. They call that "accountability," I believe.
If there's space, it goes to charters. If not, charters take it anyway. For neighborhood schools they have trailers. They won't do for Moskowitz school students.
In fact, not even regular classrooms are not good enough for charter schools. That's why Moskowitz needs to renovate them, and if some thoughtless teacher left stuff in it, or prepared it for September, that's the way the chalkboard crumbles.......