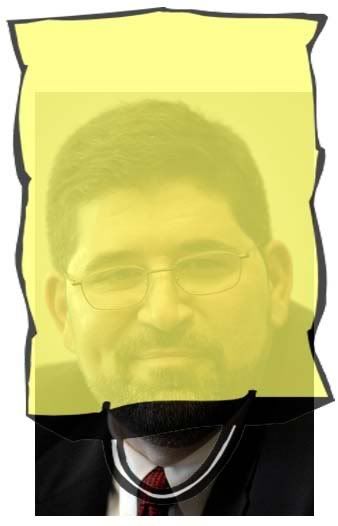 A detour from my saga, but consistent with the two-bagger theme
what an arrogant ass (and two bagger) this guy is. He's going to go the mat over insisting that teachers have collaborative planning time. In Baltimore elementaryschools the teachers get only 3 preps per week and he wants them to give up 1. As if PD and collaborative planning will cure the monumental ills of the Baltimore system. No mention of class size of course.
baltimoresun.com
Teachers call for ouster of Alonso
With contract talks at impasse, union pickets school board
By Sara Neufeld
Sun reporter October 10, 2007
Rallying on the sidewalk outside city school system headquarters last night, Baltimore teachers and their supporters called for the ouster of schools chief Andres Alonso and the school board.
About 150 people protested before and during a school board meeting, chanting "Alonso must go!" and booing from the lobby while the new chief executive officer spoke inside. At issue is a dispute between the Baltimore Teachers Union and the school system over teachers' planning time.
Among those who turned out to support the union was Edward J. McElroy, president of the American Federation of Teachers, which has 1.2 million members. And City Councilwoman Sharon Green Middleton, who spoke at the protest, said she would introduce a resolution asking the council to intervene on behalf of teachers.
The dispute centers on what would seem to be a minor issue: 45 minutes a week of planning time. Alonso wants principals to have the authority to require teachers to spend one planning period a week collaborating with colleagues. The union says teachers don't have enough planning time as it is.
The contract for the union expired July 1, and negotiations are at an impasse. The two sides have reached an agreement over pay and benefits.
"This is absolutely asinine that we are out here fighting over planning time," said Loretta Johnson, co-president of the union, which represents teachers and aides.
But Alonso said after the board meeting that he's not budging.
"The city has to make a choice," he said. "Is it about adult interests, or is it about kids?"
In a meeting this week with The Sun editorial board, Alonso said of the union dispute: "It's almost like defining the terms of engagement. I'm working from principle, not a political stance, and I think for some people in this city, that is so new."
The union, meanwhile, accused Alonso of being out of touch with teachers, and of retaliatory tactics.
"He's been here three months, and the teachers don't have any confidence in him at all," said Bertha McCloud, a business education teacher at Mergenthaler Vocational-Technical High School, who has worked in the city schools since 1969. "He's not teacher-friendly."
Johnson said that Alonso had threatened to fire a system mailroom clerk who allowed fliers promoting the union protest to be sent to schools. "This man is out of control," she said.
Alonso called the allegation "nonsense." As a Cuban immigrant, he said, he welcomes the opportunity for people to exercise freedom of speech.
Union officials say they will call a general membership meeting next week to ask for a vote of no confidence in Alonso, who came to Baltimore over the summer after serving as a deputy chancellor in New York City schools. For the past week, teachers have been picketing before and after school at various sites around the city, though turnout has been sporadic.
City teachers are not legally permitted to strike, but the union has asked them to "work to rule" since the start of the school year. Alonso has said the impact of work to rule has been minimal because many teachers are not complying with the union request that they do no more than their contract requires. The union says there has been an impact, with teachers refusing to stay after school to supervise clubs and other activities.
Alonso argues that the cities having success with reforming low-performing schools, including New York and Boston, all require their teachers to plan their lessons together. The union counters that in New York - and in all the surrounding Maryland school systems - teachers have more planning time than teachers in Baltimore.
McElroy, the AFT president, said the dispute in Baltimore is "somewhat unique." He said many school districts have been giving teachers more planning time, not less, to accommodate increased paperwork.
"We had to fight like crazy 25 years ago to get planning time built into contracts," he said.
Last night's protest attracted more than just teachers. Some education advocates used the rally to further their argument that the city should have an elected school board, rather than the current structure where the mayor and governor appoint the board jointly. Other unions, including electrical workers, sent representatives to show their support.
The protesters, wearing yellow BTU shirts, marched and chanted outside for the hour before the school board meeting began, carrying signs with messages like "SCHOOL BOARD ARROGANCE MUST STOP." About a dozen of them stood in the median strip of North Avenue, outside system headquarters, waving their signs at passing cars.
A lone Alonso supporter walked around them, carrying a sign that read, "Thank you Dr. Alonzo [sic]. Out of the Box, Innovative, Original."
When the board meeting began, the protesters moved into the lobby, where their cheers and jeers were loud enough to make the meeting inaudible at times, and school police had to tell them to be quiet. A handful stayed outside, holding their signs up against the board room windows.