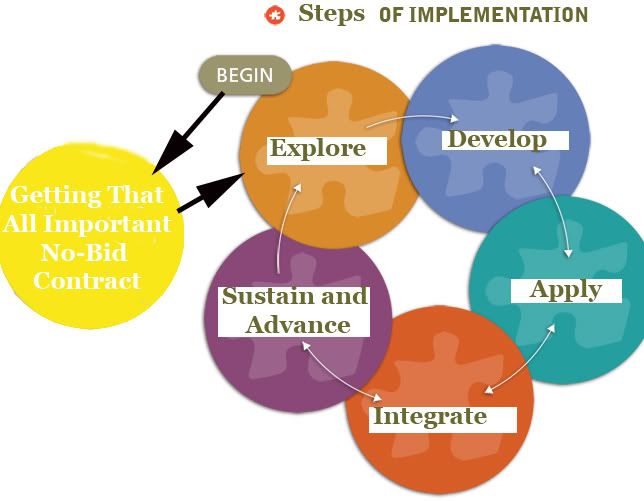 excerpted from the nypost
The city Department of Education paid nearly $10 million to a nonprofit group to train Big Apple teachers to "demystify" their students - but the group trained less than one-fifth of the teachers planned, The Post has learned.
The organization, All Kinds of Minds, was co-founded by famed Harvard pediatrician Dr. Melvin Levine, who is facing new allegations that he sexually abused young, male patients. The group scored a no-bid contract worth up to $12.5 million in 2004 - one of hundreds of no-bid contracts issued by the DOE since mayoral control of the school system began in fiscal year 2003......"We don't know what we're getting for our money," said Public Advocate Betsy Gotbaum, who sparked an ongoing state-comptroller audit of no-bid contracts."In the case of All Kinds of Minds, what we were told at the beginning was wrong."Although the group's contract did not mandate training for a particular number of teachers, when the contract was first signed, All Kinds of Minds touted its plan to train 20,000 educators in its Schools Attuned program. When the contract expired in June, only 3,000 had been trained.In the meantime, Levine, who developed the program, was sued by five men who claim he sexually abused them when they were young patients. Attorney Carmen Durso said nearly 50 other victims have come forward since the suit was filed, and may also sue. Levine has strongly denied all allegations.......It (the DOE) also said it paid only $9.7 million of the no-bid contract for the training, and called the program "very successful." But teachers who received the multipart training had mixed reviews. Some thought the program, which requires teachers to have informal conversations with students called "demystifications" to target weaknesses, help students identify trouble areas and improve performance, was useful. Others called it "impractical" and "a total waste of time." "It can be the best program in the world. That's not the issue," Gotbaum fumed. "The issue is [that] it was contracted through a secretive process." According to city-comptroller statistics, in fiscal year 2000 under Mayor Rudy Giuliani, the DOE signed seven no-bid contracts worth a total of $693,000. In fiscal year 2007, under Mayor Bloomberg, 76 no-bid contracts were signed for a total of $72 million. The numbers dropped to $12 million in fiscal year 2008.....
an excellent comment from the nycpublicschoolparentsblog
How does the DoE justify a no-bid contract such as this? According to the Post article, "The DOE argues no-bid contracts get business done quickly, and when it comes to curriculum, quality is more important than price."
Did the DoE miss the nonsequitur there? Speed and quality have little to do with each other. When it comes to Schools Attuned, one questions the motives behind such hush-hush celerity. There was not even a public announcement of the contract.
It is good that the Post article questions the merits of Schools Attuned. I wish there had been more detail. Schools Attuned is a "brain-based" program that trains teachers to diagnose students according to "neurodevelopmental constructs" and then offer them a "strategy" (which they can look up in a "strategy binder").
We should not be diagnosing our students. Even if the diagnoses were based on true science, it would not be our role. And the "science" behind Mel Levine's system is questionable at best. The prefix "neuro-" can deceive--it sounds fancy, but it is not.
Some of these diagnoses shout pure quackery. One of the "neurodevelopmental constructs" is "social cognition"; one of its functions is "self-marketing." Is this what we should be teaching our students?
In his book A Mind at a Time, Levine writes, "Some kids have no notion of how to assemble their image. Consequently, they fail miserably at marketing themselves to their peers."
Or perhaps it is the peers who have trouble appreciating someone different from themselves. Perhaps school should be a time when children do not have to "market" themselves, when they can focus on other things.
This is one of many examples of pseudoscientific opinion touted as truth in the Schools Attuned program. This organization should not have a contract. Nor should it be treated as separate from Dr. Levine. At a certain level, it's harmless: it's all about looking at individual students' learning difficulties and finding a way to work with or around them. At another level, it's deceitful, pretending to be scientific when it is not, and joining with many other fads that emphasize process over content.
Diana Senechal