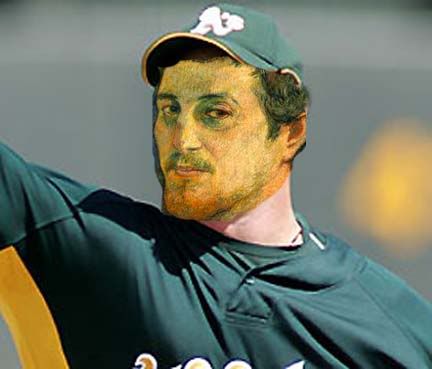 Yankees get RHP Chad
"Eugène Henri Paul"
Gaudin from San Diego Padres
By THE ASSOCIATED PRESS (CP) – 1 hour ago
NEW YORK — The New York Yankees acquired pitcher Chad Gaudin from the San Diego Padres for a player to be named or cash considerations.
The Yankees announced the trade during Thursday night's 13-6 victory over Boston.
The 26-year-old right-hander is 4-10 with a 5.13 ERA in 20 games for the Padres, including 19 starts.
"I love to win and that's what (the Yankees) do," Gaudin said. "I'm going to go there and help them win as many games as I can."
Gaudin did especially well in late July, giving up three earned runs or less in five straight starts.
Gaudin became expendable for the Padres, who have acquired seven young pitchers in two recent deals with Oakland and the Chicago White Sox.
"We have some more options and we will continue to give young players opportunities," San Diego manager Kevin Towers said. "Gaudin did a nice job when we were in a jam earlier in the year and he gave us some very good starts. It gives him an opportunity with one of the best teams in baseball right now and to wear the pinstripes."
He could fill a couple of roles for the Yankees, either in long relief or as the No. 5 starter. Sergio Mitre has been shaky since becoming the fifth starter after the all-star break.
Gaudin is 32-35 lifetime with two saves and a 4.58 ERA with Tampa Bay, Toronto, Oakland, the Chicago Cubs and San Diego since 2003.
Towers said the Padres have until Sept. 1 to decide on selecting a player from the Yankees organization or cash.