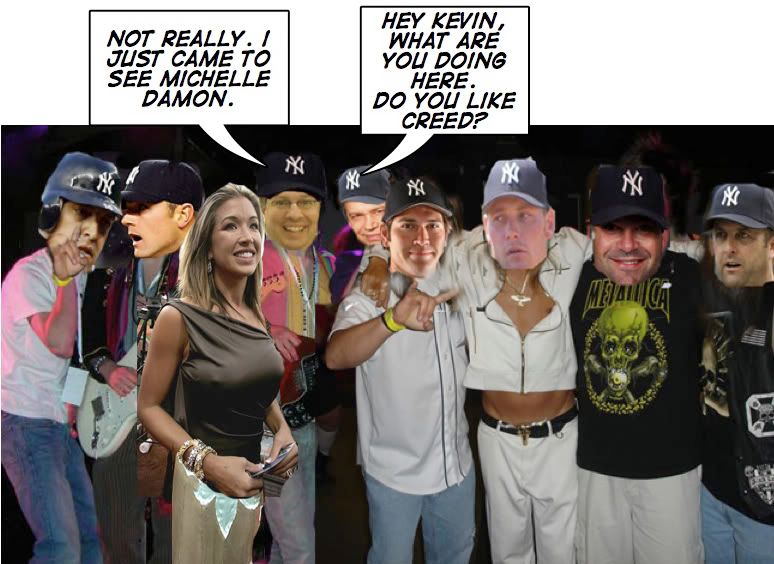 looks like a couple of kv yankee fans tagged along
from the yankee lohud blog
Johnny Damon, left fielder and rock and roller, decided to organize a little field trip. Creed is playing in Hartford at the Comcast Theater tonight as part of their reunion tour and Johnny is tight with the guys in the band.
So Johnny rented a bus and he, Brian Bruney, Eric Hinske, Dave Robertson, Phil Coke and Kevin Long will travel from Boston to the show. Johnny arranged for everything.
"It worked out well with us having that night off," Johnny said. "Good way to relax."
This sort of thing has gone on all season. CC Sabathia hooked up NBA games, A-Rod picked up several dinners for the players in Tampa when he was rehabbing, etc. The Yankees are a solid bunch of guys.
Will that translate into the World Series? I have no idea. It has been my experience as a sportswriter that superior talent and good heath trumps good chemistry almost every time. But this is my fourth season around the Yankees and this bunch seems to get along better than previous editions.