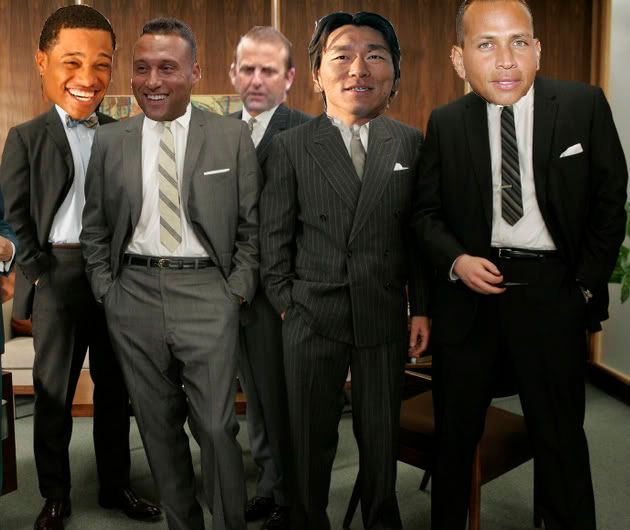 led by Derek Draper and hitting guru Kevin Long
an excerpt
from the lower hudson valley news
Yankees pound Beckett, Red Sox, by Peter Abraham
BOSTON - The Yankees prefer to attack opposing starters with maddening patience. No team in the American League has a higher on-base percentage or has seen more pitches thrown this season.
But that approach, though effective most nights, had not worked against Boston ace Josh Beckett. The right-hander had not allowed a run in his two previous starts against the Yankees, turning their patience into his advantage by getting ahead in the count with fastballs, then using his secondary pitches to get outs.
That changed last night in a game that might have salted away the American League East title for the Yankees.
The Yankees came to the plate looking for Beckett's fastball, and when they got it, they went after it. The first pitch of the first inning was a fastball, and Derek Jeter drove it into the bullpen in right field. Beckett started the second inning the same way, and this time it was Hideki Matsui who hit it several rows deep into the right-field bleachers.