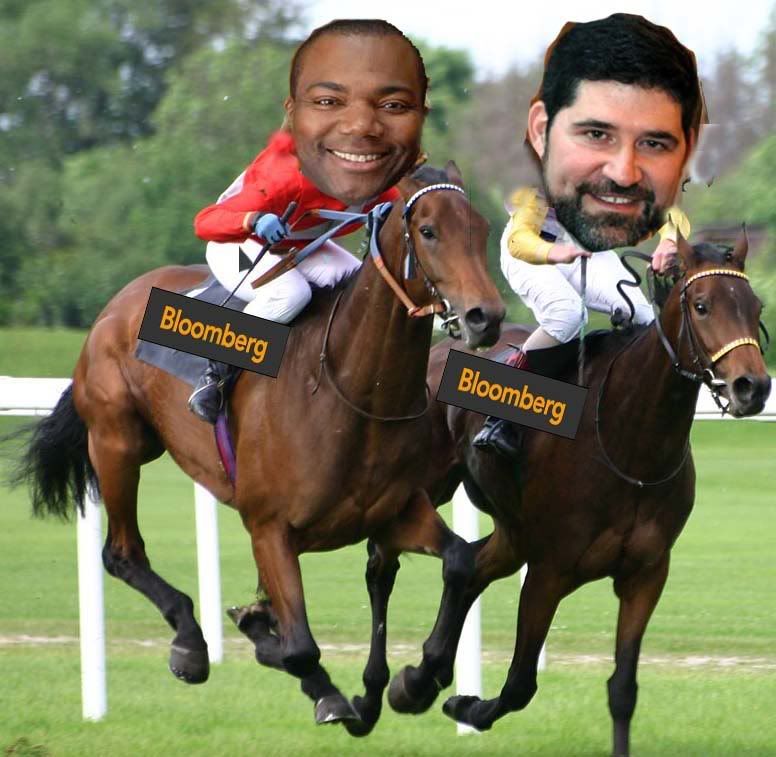 As Norm Scott does his handicapping in ednotes
It looks like the fix is in for Cathie Black to win the Chancellor's Handicap.
Quoting a times' article:
New York State's top education official on Friday named an advisory panel of eight experts, at least half of them with strong connections to the Bloomberg administration, to help him decide whether to approve Mayor Michael R. Bloomberg's controversial choice to run the city's school system.
Three panelists selected by David M. Steiner, the state education commissioner, worked as senior officials at the city's Department of Education.
One of those three now works at a foundation that was, for many years, the vehicle for Mr. Bloomberg's personal charitable donations.
A fourth panelist is the head of a museum that has received almost half a million dollars from Mr. Bloomberg in donations since he took office.
Some new lyrics for two of the "horses" in this updated fugue for tinhorns Jean-Claude Brizard and Andres Alonso
NICELY
I got the horse in charge
The name is Jean-Claude Brizard
And Mike says that he'll win by yards and yards
Can do, can do, Mike says it's a winning card
If Mike says that he'll win by yards, a win by yards, a win by yards

Can do - can do - Mike says it's a winning card
If Mike says that he'll win by yards, a win by yards, a win by yards

For Jean-Claude Brizard I'll choose
Did you hear the news
To pay back his old pal Mike, how could he refuse
BENNY
I'm pickin' kid Alonso 'cause if you're in the know
You know it was under Mike he was allowed to grow
He'll go, He'll go, Mike says Alonso will go
If Mike says Alonso will go, he'll go, he'll go

I know kid Alonso, he may look big and slow
But as Mike says, he's no schmo
For a brighter future, he'll take off and blow
He'll go, He'll go, Mike says Alonso will go
If Mike says Alonso will go, he'll go, he'll go