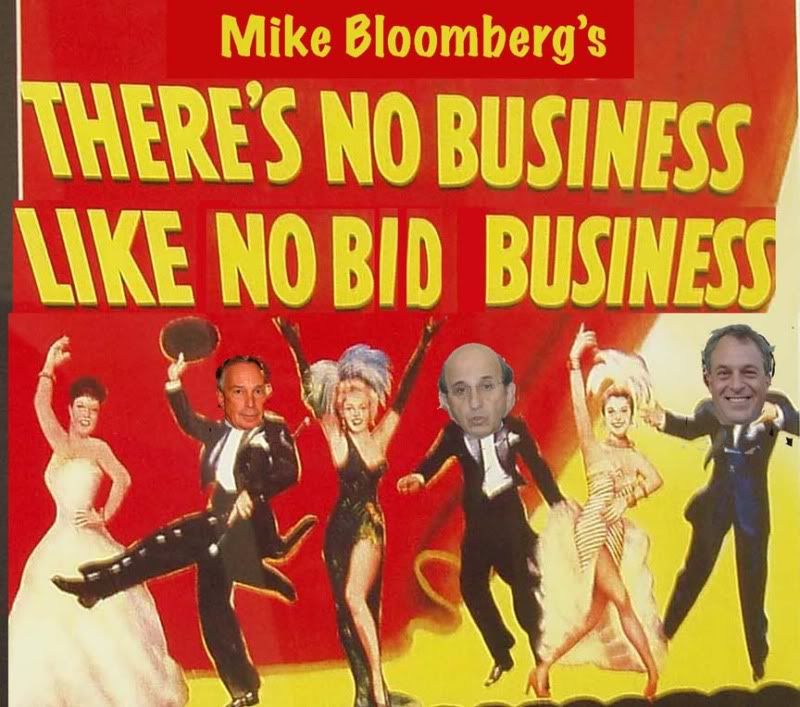 an excerpt from Wayne Barrett at the Village Voice
....when State Comptroller Tom DiNapoli issued a 26-page audit this week slamming Mike Bloomberg's Department of Education for $342 million in no-bid contracts, the only reporters to cover it were Rachel Monahan of the Daily News and the Voice's Elizabeth Dwoskin.
No one has a real number for no-bids before mayoral control, but the Times once put it at $12 million, and many observers believe that this explosion in end-runs around competitive procurement rules is a lesson plan in bad business.
The under-covered audit shows just how wildly unregulated DOE's no-bid contracting is -- with nearly 200 contractors beginning work before DOE's contract committee approved their deals and others advertised after they were already approved. Though DOE's contracting rules require documentation about why the deals were done without bidding, the agency's Committee on Contracts routinely fails to comply with their rules, which are substantially more lenient than the rules that apply to every other mayoral agency. The agency cites "other special circumstances," which are never explained, as the reason it dodges bids in the vast majority of cases.
Excellent as only Barrett can and is willing to do, but in my mind he still has
"splaining" to do for not seeing the extent of the failures of mayoral control and the insidious nature of charter schools
Among the many pieces Barrett should have read on that topic was this
on how Harlem Charter Schools Serve Fewer High Needs Kids:
or Debbie Meier and Diane Ravicth on the
bogus nature of "charter like" miracles