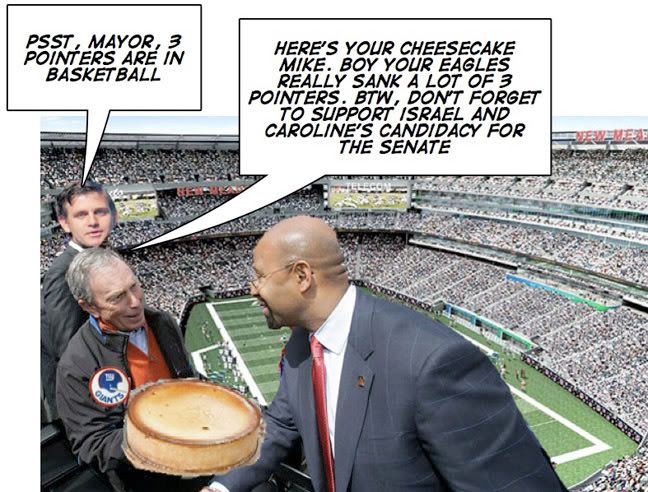 Mike, whose favorite sport is watching horse shows, had to be reminded by Kevin Sheekey about the difference between basketball and football. Mike still managed a plug for Caroline and Israel.
Bloomberg and Philly Mayor Bet on Giants vs. Eagles
Are you ready for some... cheesecake?
New York Mayor Michael Bloomberg and Philadelphia Mayor Michael Nutter placed the friendly bet on the outcome of Sunday's National Football Conference divisional playoff game.
If the Giants win, Mayor Nutter will send five cheesesteaks from popular shops across Philadelphia. If the Eagles win, Mayor Bloomberg will send a giant, New York-style cheesecake from Manhattan's Carnegie Deli.
As for the football game, the winner will advance to the NFC Championship game.
Bloomberg and Nutter made their wager on Friday.
The game will be played at Giants Stadium and air only on Fox. Check your local listings for the time.